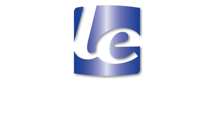 About Us
We Give Southern Hospitality a Whole New Meaning
Our History
It all started with a "gut feeling" and a $5,000 down payment, when Farida Lala purchased a small, 10-room independent hotel in the Spring of 1981. By 1988, after having years of hard work under their belt, the Lala's had gained enough experience and capital to build their first franchised hotel from the ground up.  Over the next decade, their portfolio of properties began to grow, changing not only their life but the landscape of Meridian, Mississippi.
Who We Are Today
Lala Enterprises is a regional leader in the development and management of hotels and restaurants across the Southeast. Our portfolio ranges from limited-service and extended stay commercial hotels to full-service properties, restaurants and conference facilities.

At Lala Enterprises, we strive to provide services that allow our hotels and restaurants to achieve and maintain solid growth. With a fundamental commitment to providing quality service, guest satisfaction, and resource development, Lala Enterprises provides services ranging from start to finish oversight of property development and construction, the on-going management of day-to-day operations, as well as the acquisition and sale of properties.
What We Do
We understand that new property development can be a daunting task for investors. Lala Enterprises specializes in the construction of new hotels from design to opening. Our experienced staff is happy to provide you with its professional input and opinions about your endeavor and will monitor the planning and progress of your new investment. We will prepare your hotel for success from preopening sales and marketing efforts to hiring and training of staff.
Our Hotel Management Division exists to provide property owners with confidence and peace of mind about their investments. We work diligently to make certain that each of our properties maintains a high level of integrity, productivity and profitability to ensure optimal results for our clients.
We can also assist with the difficult task of Sales and Acquisition Services for our clients. For sellers, we will assist with all legal aspects, coordinating appraisals, market studies, loan packages and contracts. For owners interested in purchasing a new property, we will assist in identifying potential acquisitions, coordinating appraisals and analyzing market studies.